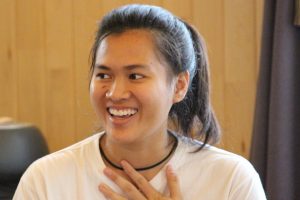 Supisara Ousri(Mind-chan)
I feel that I have learn a lot have a deeper understanding about things in the past 3 days. People tend to attach to their own ego and blame others for things that happened in their lives and I am also acted that way. I learn that this world will be whatever we want it to be. It is depend on our attitude. If we are happy, people around us will be happy. All of us can bloom like lotus.
I learn more about issues that happened in this world during my participation. We are the force to make this world good or bad.
---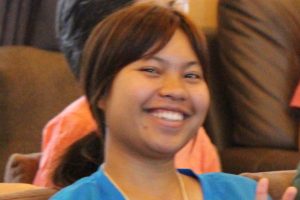 Chanya Wongmeema(Nat-chan)
I am truly hope that I can reduce my ego. So I could learn the true wisdom about the universe, earth, nature and everyone. I want to expand my spirituality and get out of the framework that surrounded me by my ego.
I hope to bloom one day beautifully as lotus. I would like to thank you everyone who help plan the event, did the presentation, prepare snack, and for teaching me things that I never know. Thank you my teacher (One-chan), Michiyo, Yoko and Tomoko for the translation.
---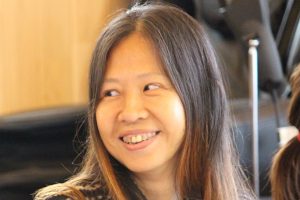 Kessada Nopnirapath(One-chan)
I am very impressed and moved and I felt that I have grown spiritually from being here in Konohana for one and a half months and from participated in the Earth Summit. I feel that I have to work more on reducing my ego to expand my views and to learn the truth of life. Isadon's speech inspired me to be the source of light that we want to see in others. Hopefully that light shine out brightly and beautifully so that others would like follow.
Thank you Isadon and everyone in the Konohana family who have shown me by living your life as an example. I am so grad I got a chance to participate in the 10th Earth Summit and to be among people at the Konohana family who always make me feel so warmth here. I really feel like this place is my 2nd home. Thank you from the bottom of my heart.
---
Cyril
This Earth Summit was very intense. So many things to understand. What impressed me the most was just Konohana family which is so origanized, accurate and awake. That's precious, I will try for the rest of my life to stay in connection with the universe, to be trustful on what universe has planned for us. We are all star and we just need to shine altogether. Konohana family had shown me a way I want to follow. A way of hope, of joy, of bliss.
---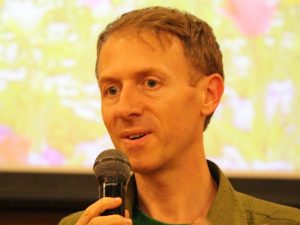 David Schimit
Thanks to my stay in Konohana family, I could experience a change of scale. This is the first time I joined a Spiritual Community that focused on the mechanics of the Universe as the Sun, the Solar System that is of great influence on us.
Comparing to other ashrams or communities, the whole universe is here and everyday reference and that makes it so special. As far as the ego is concerned, looking at our position and size in the universe makes us so tiny and minuscule, every participant's ego is definitely reducing…
I always considered food as sacred and central to my spiritual path, and I appreciated very much the high quality of the meals and of course the dedication of all the staff including the farming process to produce such wonderful dishes. The community including children and old people are friendly.
Please keep on that excellence and dedication to the Katakamuna Principles so that the tradition of our ancestors could live on.
---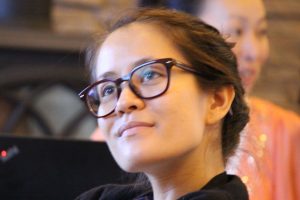 Lisa-chan
Through this summit, I have been introduced to the connection between human society, environment, the sun, and the planetary movements. Society is ill because of money and material production, which has distanced us from spirituality and this affects how people relate to one another. Much conflict in this world is created by the resulting contradictions that governments have created by focusing on the importance of capital. We as a people are all one. If we can distance ourselves from our ego, our lives will be less chaotic. The peak of darkness is now, with the Age of Light to follow.
When Isadon told me my ego is too much, I felt upset at first. It's always hard to take something that feels like criticism. I mean, as a millennial, I am the so-called self-centered, dissatisfied generation, lost in technology and escaping our ordinary lives through material satisfaction & travel. But I know what Isadon says is true, even if I don't want to hear it. I will remember it, so my emotions have less control over me, and I can live in harmony with others. People, animals, the environment, the universe. It's all one. I need to step back and see the bigger picture.